20 Essential Tips How to Become a Successful Forex Trader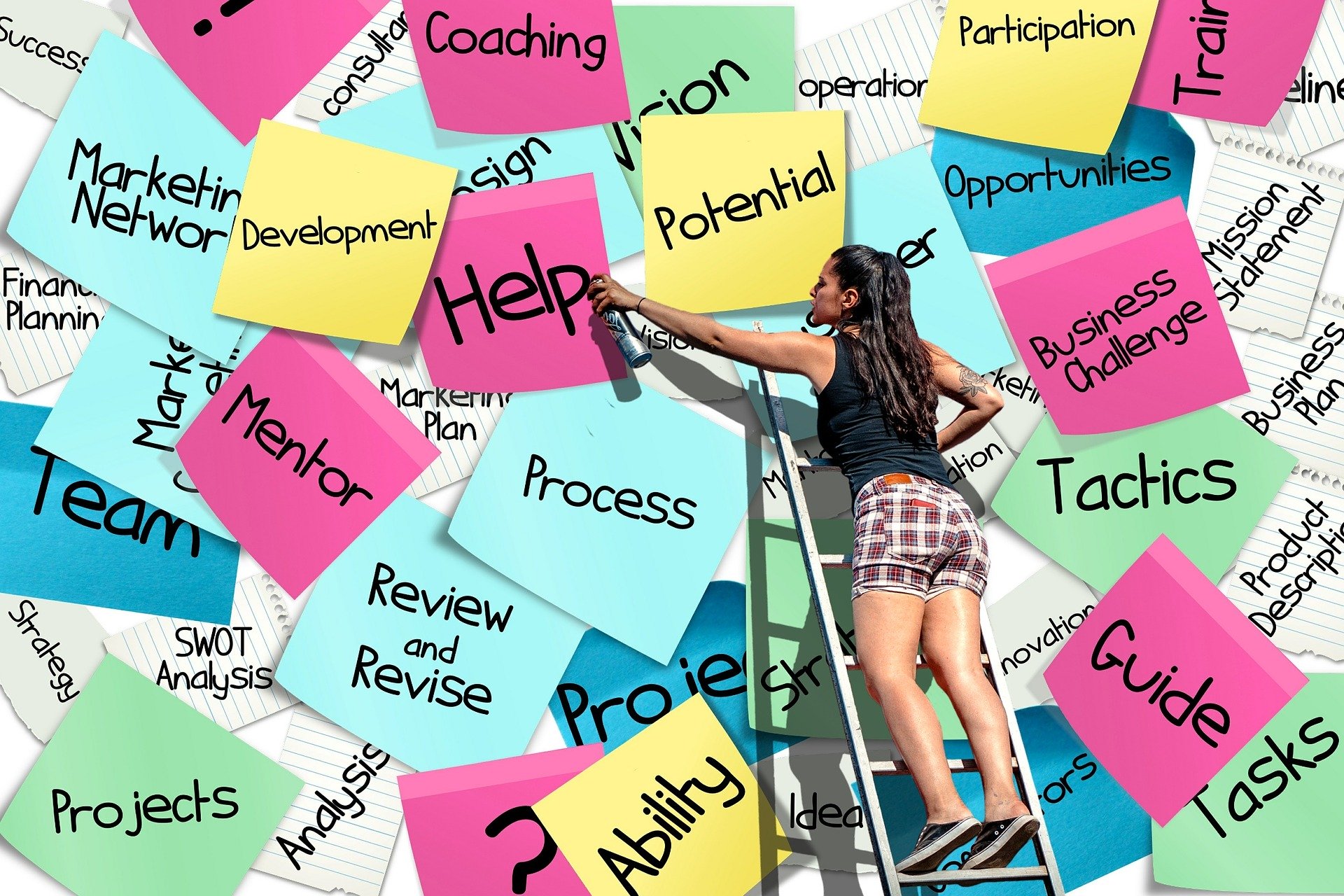 1. Choose a Forex Broker Wisely– Choosing the right broker is half the job. Take the time to review reviews and recommendations. Make sure the broker you choose is trustworthy and fits your investor personality. Keep in mind that there are many fake brokers that will pose a problem to you. Opt for a trusted and authorized licensed broker.
2. Create your own Forex strategy — no list of currency trading tips can be complete without mentioning strategies. One of the most common mistakes that novice investors make is not devising a plan of action. Try to understand what you want to achieve by investing. Having a clear end goal in mind will help you around your own investor discipline.
3. Learn about the Forex market step by step – every new activity involves active learning. Investing requires starting from scratch. Progress slowly until you understand the situation. Start by investing small amounts of money. Keep in mind that slow and steady wins.
4. Control your emotions while doing Forex trading – don't let your emotions carry you because you are exposing yourself to unnecessary risks. This can be very difficult at times, especially if you have experienced a loss. A cool head will help you stay sane. Make competent decisions.
5. Stress and Forex don't go together — that's one of the clearest and most sensible Forex tips.
Stress trading generally leads to irrational decisions that will cost you money if you trade live. Identify the cause of the stress. Try to eliminate stress or limit its impact on you. Take a deep breath and focus on something else. Each person has their own way of overcoming stress (listening to classical music or exercising). Listen to your mental health and understand what works best for you.
6. Exercise makes a master in everything. This is true for investing in the Forex market — this is the most important trick and tip for Forex trading. You will never succeed in anything from the first attempt. Only constant investing practice can yield consistent top results. You don't want to lose money while learning the basics. Fortunately, investing in a demo account costs nothing. You can use it as much as you want.
7. Psychology is a key item of every Forex Trader-every investor is at the heart of the psychologist. While planning the next move, you need to analyze market movements and your own psychology. Mastering your own psyche will save you from many losses on the investor's development path.
8. Who doesn't take risks, doesn't profit in the financial markets — not even Forex tricks and tips can guarantee you success. As soon as you decided to become an investor, you accepted the possibility of failure. In case you haven't – this is the reality. You will not have a profitable investment in 100% of cases. Don't let fake advertisements get into your head. Realistically look at your own methods and goals of investing in the Forex market.
9. Patience is the virtue of every Forex Trader – that old saying is not a cliché when it comes to investing. True success is never instantaneous. True success is the result of hard work and planning. Many novice investors are looking for an easy and quick way to make money. Don't even try – there is no such thing.
10. Continuing education is extremely important if you want to be a serious FX trader — every day of investing, you will learn something new. Take a good look at the market on the Forex platform. Start analyzing news, trends and financial processes, but don't forget the basics of Forex. The most important thing is to learn and practice first and then learn a little more. Learning requires a lot of effort and time. In the long run, it pays off. For starters, you can visit free training centers, where you will get additional advice. Follow the educational webinars.
11. Use a break to always be fresh while trading — Important advice is to spend time away from your computer on a daily basis, especially during stressful trading sessions. When you have a few windows open on your computer screen, and you analyze a few data strings, you will naturally feel the pressure. In that case, it is better to take a break and take a walk. Give yourself time to gather your thoughts. When you get back to the computer, you'll be calmer. You will find it easier to focus on problems.
12. Trends are your friend in the Forex market — one of the Forex tips worth listening to is to learn what trends are. The ability to spot trends is very valuable. Absolutely ignoring trends is a recipe for disaster. Trends can tell you what is in store. You can proactively adjust your trading, instead of reacting when it is too late.
13. Look for competitors' conditions for your trading – it is important to choose top service and a favorable difference between the purchase and sale price (spread).
14. Plan your moves in the Forex market in advance-Trading on the Forex platform is not gambling – but a strategy game. Carefully calculate the next move before making it.
You can shape the plan by asking challenging questions:
1. Did I take into account the possibility that I might lose?
2. What is plan B, for different scenarios?
If you want to successfully invest on the Forex platform, you have to expect the unexpected.
15. It is important to understand the charts in order to know how to do Forex technical analysis — you will trade in many, different markets and you will need to quickly understand the information you are analyzing for each investment. There are many tools that make trading easier but, in terms of time, nothing is more efficient than charts. Charts will give you quick access to numeric data that has weight. It's a simple visual way.
16. Take advantage of the opportunities that the Forex market gives you – proactivity is good. Everything has its limits. If you trade too much, you are most likely ruining your chances of success. As you develop an investment plan, determine exactly the maximum number of investments you will make in a single day, or week.
17. Greed is very risky – it can lead you to unnecessary risks. Determine the maximum loss and desired profit in the investor plan. When you reach the planned level of stop, don't embark on another investment. When it comes to money management, this is one of the most important Forex tips to follow.
18. Use Stop Loss in your Forex strategy – a valuable tool and highly valued is the so-called stop-loss. Not determining a stop-loss gives you an excuse to persist in a bad and open position (hope for a better situation). Bad situations rarely improve. Your capital will not improve either. A well-set stop-loss eliminates the risk of losing all your money in one bad investment. Stop-loss is especially effective when you are unable to close the position in person.
19. Analyze your investments in the foreign exchange market – keep a diary of your own investment activity. It will help you track your performance and discover patterns in your trading. In fact, it is easier to learn from past mistakes when they are written down. Keeping a diary improves discipline. Be sure to write it all down and be honest. You need to be your own biggest critics.
20. Experiment with your Forex strategy – one of the most important tips for trading on the Forex platform involves flexible strategy adjustment. Have the will to try new things. Let your goal be to improve your own investment. The Forex market is constantly evolving. You also evolve and progress accordingly.
If the trader is well prepared-luck follows Forex trading
Insufficient preparedness is the main reason why many enthusiastic investors fail before they can understand how investing on the Forex platform works. Numerous books have been written on the psychology of investors and how to avoid the traps that investors' minds tend to fall into. Again, there is a problem with access. A person is easily confused when everything is new.
Tag:Can you get rich by trading forex, Financial independence, Foreign exchange market, Forex (FX) Definition and Uses, Forex Mentorship, Forex Success stories, Forex Trading, Forex Trading for beginners, Forex Trading Strategies, FX Mentorship, How can I become a millionaire forex trading, How do I trade forex with $100, How to conduct fundamental analysis in forex, How to make money in Forex, How to trade forex successfully, Is forex trading illegal, Support and Resistance, Trading for beginners, What Forex means, What is Forex and how does it work, What is Forex Trading? How to Trade Online